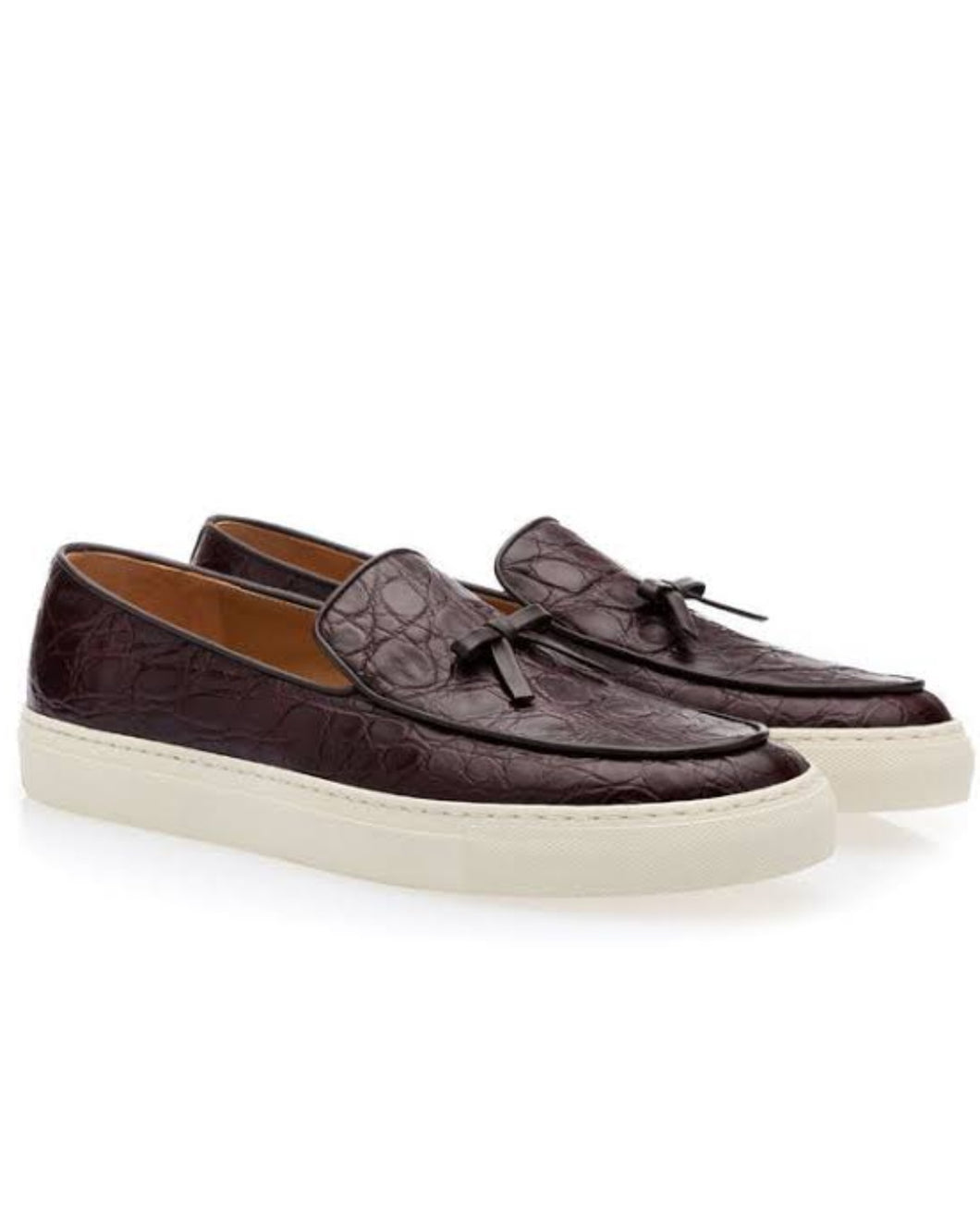 GOVERNORS BROWN REPTILE SKIN BELGIAN TASSEL SNEAKERS
Regular price ₦35,000.00 ₦23,000.00 Sale
SHOP QUALITY ON NAIJAFOOTSTORE.COM

This is a real animal skin pure leather sneaker, it is made with the finest of materials sources from the best tanneries, hand crafted by highly skilled craftsmen, We pride ourselves in selling at the best price possible, Best deal for wholesalers. 
It is easy to clean, Just apply polish to the upper and clean the white rim vans soles.
Stand out and be the General in the midst of Soldiers.
This product is calling to you now. 
Take action ASAP while it is available.
Buy at the best price 
Buy Quality 
Buy Governors
UPPER : Real Calf Skin leather
Inner : Real Calf Underbelly leather
Sole : White Rim Soles